100% Free Zac Brown Band MP3s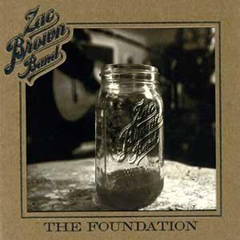 Comprised of members Zac Brown on lead vocals and guitar; Jimmy De Martini on fiddle and back-up vocals, John Driskell Hopkins on bass guitar and singing lead and back-up vocals; Coy Bowles on guitar and organ, Clay Cook on guitar, organ, steel guitar, mandolin and back-up vocals; and Chris Fryar on drums, these musicians are the six members of the country music band, the Zac Brown Band.
Awarded the Academy of Country Music's Top New Group in 2009, the Zac Brown Band has had two bits make it to the Billboard country charts. The smash hits were singles "Chicken Fried" and "Whatever It Is".
Founder of the Zac Brown Band, Zac Brown was actually more of a philanthropist before his days as a musical artist. In fact, Zac Brown founded the band in the hopes that the sales from the band's music could fund the Homegrown Camp, his non-profit group created to teach diversity and acceptance to children through music, art and diverse cultures. Zac Brown still directs and has a hefty role in the non-profit to this day.
In 2004 the Zac Brown Band released Far from Einstyne, their first album. And, a year later the band released Home Grown, their second album. In 2008 Live Nation Records signed on the Zac Brown Band and released their first hit single "Chicken Fried". The single was actually recorded and released in 2003 however due to marketing issues the single never hit country music airwaves or became the smash hit that it would later become.
Later that year, Atlantic Records took over for Live Nation Records in the distributing of "Chicken Fried". A newly formed division of Atlantic Records targeted toward country and folk music, released the Zac Brown Band's latest album, The Foundation. November of 2008 saw a historic moment when the Zac Brown Band was the first country band to hit a number one single (since 2006 when Heartland hit number one with their single "I Loved Her First") with their smash hit "Chicken Fried" when it reached number one.
Clay Cook joined the Zac Brown Band in 2009 as an instrumentalist. Clay Cook is probably most widely recognized as having co-written and collaborated with Grammy winner John Mayer on past works. The first single the band recorded with their new member was "Whatever It Is".
As far as devoted fan following goes, the Zac Brown Band had pretty much single-handedly attained fans from across the globe one fan at a time. The Zac Brown Band has been extremely aggressive with their touring and traveling and takes time to turn people onto their music and well as turn them onto being fanatical Zac Brown Band fans.