100% Free T.I. MP3s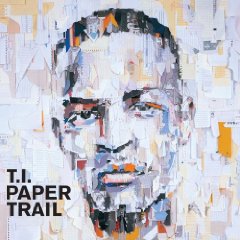 He has had ten Billboard Hot 100 Top 10 singles, three of which reached number one - "My Love". His collaboration with Justin Timberlake, "Whatever You Like" and "Live Your Life" his collaboration with Rihanna. This mega super star Grammy Award winning rapper, producer, songwriter and collaborator is T.I.
Born Clifford Joseph Harris Jr., T.I.'s stage name came from an early childhood nickname, TIP, which was shortened to T.I.P. at which point record executives asked him to take off the "P" thus leaving fans and the music industry with T.I. He was part of the Atlanta rap scene and has proclaimed himself the King of the South. After being dropped from his first record label due to low sales, T.I. was determined to make it as a rapper and founded Grand Hustle Records. In 2001, T.I. released I'm Serious, his debut album. T.I.'s first album featured collaborations with Jazze Pha, The Neptunes, Youngbloodz and Pharrell Williams. After poor sales, T.I. collaborated with DJ Drama to produce several mix tapes. This collaboration created much buzz and T.I. was able to resurface on Bone Crusher's song "Never Scared" in 2003.
Later in 2003, T.I. relased Trap Muzik through his label Grand Hustle Records. Hit singles from Trap Muzik were "24s", "Be Easy", "Rubberband Man" and "Let's Get Away". The album featured collaborations by Jazze Pha, Eightball and MJB, Kanye West, Madvac, DJ Toomp and David Banner.
Immediately following some legal troubles stemming from drug charges in 2003, T.I. came out with Urban Legend, his third album in late 2004. "Bring 'Em Out" and "U Don't Know Me" were the first and second singles released from the album. T.I.'s third single, "ASAP" was a hit on the charts.
T.I. released King, his fourth album in 2006. Promotional singles for the album "Front Back" and "Ride With Me" were released prior to the album and unfortunately did not get much attention. The promotional singles did however help promote T.I.'s upcoming movie ATL. Singles also released from King were "What You Know", "Live in the Sky" and a remix of "Top Back". For Best Rap Album King earned a Grammy Award nomination as well.
T.I. wrote the lyrics for his sixth album, Paper Trail while on house arrest for drug charges. Hit singles from Paper Trail were "No Matter What", "Swing ya Rag" and "Whatever You Like". "Whatever You Like" has been T.I.'s most popular song to date thus far. Currently, T.I. is serving a one year and one day prison sentence for felony weapons charges. He began serving his sentence on May 26, 2009.
In addition to being in the movie ATL, T.I. also appeared in the movie American Gangster and an episode of Entourage, as himself.
Growing up, T.I. was a drug dealer and was raised by his grandparents.