100% Free Taylor Swift MP3s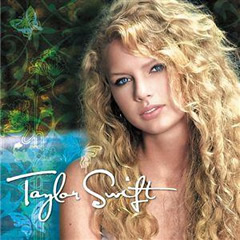 So passionate about writing her own songs, country star singer and songwriter Taylor Swift actually opted out of a contract with recording label RCA because the executives at RCA wanted her to sing other writer's music. Taylor Swift signed the contract with RCA at age 13, however she started writing her own songs at the young age of five. Shortly after getting out of the RCA contract, Swift signed another contract with Sony which would allow her to write her own songs. Swift later met Scott Borchetta whom was the driving force behind Taylor singing her own songs. Borchetta signed Swift to his indie recording label Big Machine Records.
Born in 1989 in Wyomissing, Pennsylvania to Scott and Andrea Swift, Taylor began writing at the age of five. In fourth grade, Taylor won a poetry writing contest with her original poem titled "Monster in my Closet". When Taylor was ten she began writing songs and singing them around her home town at fairs, karaoke contests and various festivals. Taylor's grandmother was a professional opera singer however Taylor always had a passion for country music. Taylor's focal inspiration was Shania Twain, but was also inspired by Leann Rhimes, Dixie Chicks and Dolly Parton.
Taylor's freshman year of high school she began writing a song titled "Tim McGraw". The song was written to encourage her love interest at the time to listen to Tim McGraw's songs, and think of her. Big Machine Records released Taylor's self-titled album, Taylor Swift which eventually sold more than 2.5 million copies. In 2007 at the tender age of seventeen, Taylor performed "Tim McGraw" which had become a huge hit on airwaves, at the Academy of Country Music Awards. 
Bombarded by fame and stardom, Taylor performed "Our Song" in 2007 at the Country Music Association Awards when she was just a senior in high school. Swift was also presented with the Horizon Award the same evening. The Dixie Chicks, Carrie Underwood and Garth Brooks are all past winners of the Horizon Award.
Also in 2007, Taylor was asked to help announce Grammy nominations with Dave Grohl and Taylor Hawkins. To her surprise, when announcing Best New Artist, Taylor heard her own name. Although she did not win the Grammy for Best New Artist, that was taken by Amy Winehouse, the nomination surely foreshadowed many years of fame and talented songwriting ahead.
In the past two years, Taylor Swift has written and released such hot singles like "Tear drops on my guitar", "You should've said no", "Love Song",  and "Picture to burn". While a country singer and songwriter, Taylor has definitely sold more music as a crossover artist turning many non-country fans into huge Taylor Swift fans. While her music has definitely gone main stream Taylor has always stayed true to her country roots.