100% Free Rascal Flatts MP3s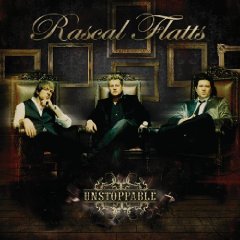 Comprised of members Gary LeVox on lead vocals, Jay Demarcus on bass guitar, lead vocals and keyboards, and Joe Don Rooney on lead guitar and vocals, country music phenomenon band Rascal Flatts has certainly made their mark in the country and mainstream music markets.
In late 1999 the band was signed to Lyric Street Records and began songwriting.
Rascal Flatts first album in 2000 was self-titled Rascal Flatts. Their first number one single, "Prayin For Daylight" was the first single released. It hit number three on the Billboard charts. Other top ten hits from their first album were "This Everyday Love", "While you Loved Me", and "I'm Moving On". In 2002 Rascal Flatts released their second album titled Melt.
Major hits from the bands second album were the first single, "These Days', "Love You Out Loud", "I Melt", and "Mayberry". Both the first and second albums were two time multi-platinum and triple time multi-platinum. In 2004 the band released their third album, Feels Like Today and in 2006, Me and My Gang was released. "Bless the Broken Road" arguably the bands biggest hit to date, was the second single released from their third album Feels Like Today. "What Hurts The Most" was the first single released from their fourth album, Me and My Gang and Rascal Flatt's first huge cross over song.
Rascal Flatt's third and fourth albums were five and six time multi-platinum records. Most recently, Unstoppable, the groups fifth record, was released in April of 2009.
Rascal Flatts has written and released twenty-four Billboard Hot Country singles including "Life is  a Highway", "God Bless the Broken Road", and "What Hurts The Most". Rascal Flatts is one of the most mainstream country music bands to date. They crossed over to mainstream music which opened a whole new target demographic for loyal and devoted fans.
Rascal Flatts have been nominated or won many various awards since their beginnings in 2000. In 2000 ACM Top New Vocal Duo or Group; in 2002 Country Music Awards Horizon Award, ACM Song of the Year for "I'm Moving On" and ACM Top Vocal Group; in 2003 Country Music Awards Flameworthy Video Music Award for Group or Duo of the Year, and Country Music Award Vocal Group of the Year.
In 2007 the band won CMT Best Group Video of the Year for "What Hurts the Most" and AMA Favorite Country Band, Duo or Group. The band has been nominated or won many other awards the most recent being the 2009 People's Choice Awards Favorite Group and the ACM Top Vocal Group. Additionally, in 2009, Rascal Flatts had a guest appearance in the Hannah Montana movie Hannah Montana: The Movie. They sang their hits Backwards and Bless the Broken Road.