100% Free Pitbull MP3s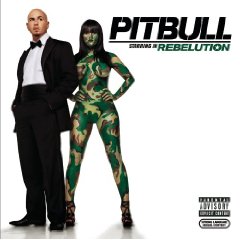 Born Armando Chiristian Rafeal Perez, rapper artist Pitbull has collaborated with artists from the Ying Yang Twins to Lil Jon and the Eastside Boyz on their album Kings of Crunk, Carlos Ponce, Trina, Elephant Man, Wyclef Jean, and Oye. Pitbull also appeared on the soundtrack to 2 Fast 2 Furious in 2003. He was inspired by Luther Campbell, former 2 Live Crew member; Nas and Poison Clan.
Born Armando Christian Rafael Perez, however known to many as Pitbull and also known as Lil Chico and Mr. 305, his parents forced him to read and memorize the works of Jose Marti, a Cuban poet. Through Jose Marti's poetry, Pitbull learned to appreciate the art and influence the written word would have.
Born in 1981 in Miami, Florida to first generation Cuban parents, Pitbull's main influences growing up were his Cuban heritage and the Miami crunk music scene. Pitbull's parents did not want him to forget about his Cuban culture. Crunk is a type of music which originates from hip hop and electronic dance music. Crunk hit the music scene in the early 1990s and was first introduced by hip hop artists Master P., Three Six Mafia and Lil Jon. The term 'crunk' is thought to mean a combination of the words crazy and drunk.
Early in his career, Pitbull produced and performed numerous mixes with various artists and DJs. A collaborative breakthrough occurred when Pitbull mixed sounds with Luther Campbell on Campbell's single "Lollipop". After collaborating with Luther Campbell, Pitbull began to catch the eye and ear of various other music executives. A few of these executives were the Diaz Brothers Management Team.
The Diaz Brothers then introduced Pitbull to crunk and hip hop legend Lil Jon. Following this introduction in 2002, Pitbull free styled on Lil Jon's album Kings of Crunk. After this collaboration in 2003, Pitbull collaborated with Oye in producing a song that was used in the soundtrack for the movie Too Fast Too Furious.
With several successful collaborative efforts under his belt, Pitbull released his first album in 2004 titled MIAMI. MIAMI stood for Money is a Major Issue.  In 2006, Pitbull released his second album El Mariel and in 2007 his third album was released, The Boatlift. Additionally, Pitbull has his own show on a cable channel. His show is called La Esquina which means The Corner in Spanish.
Reportedly, Pitbull is due to collaborate with the Backstreet Boys on an upcoming single called "Helpless" coming out in late 2009 or early 2010.
Known to some as the 'top dog of reggaeton', Pitbull's most recent collaborative effort has been an affiliate of Bad Boy Records, the multi-million dollar record label owned by Sean P.Diddy Combs. The newly created label, Bad Boy Latino is managed by both executives P. Diddy and Pitbull.