100% Free Miranda Lambert Albums, Music and Songs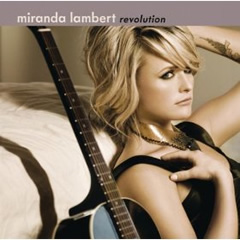 Miranda Leigh Lambert was born on November 10th, 1983 in Longview, Texas.  She was actually raised in Lindale, Texas however.  Her father, Richard Lee is a retired police officer and Lambert grew up as a tomboy.  At a young age, she was taught by her father about guns and how to use them safely.  She actually was an avid deer hunter growing up and enjoyed to go out and do that with her father.  The idea that Miranda was interested in music actually came from when her parents took her to a Garth Brooks concert and she really enjoyed it.  From a young age, she had also watched her father play his own music and she piggybacked off that to start singing in local talent shows.
It was at the age of 16 that Lambert really started to get her musical break.  She was signing in the Johnny High Country Music Review in Texas but she was so frustrated with the fact that the music was so "poppy".  So, for this reason, she asked her father to help her learn to play the guitar so she could writer her own songs that reflected the music that she was actually interested in playing.
It was at the age of 16 that her career actually started.  She was playing in a house band at a venue that had helped other country musicians get their start.  In 2003, Miranda was in the talent show on television Nashville Star, she took third place.  It was from there that she was offered a record contract by Epic Records.  She released her first album which was called Kerosene, this album actually debuted at number one on the country charts.  She was able to head out on a tour that featured Keith Urban and George Strait; this was just the beginning of everything for her.
The second album that Miranda Lambert put out was Crazy Ex-Girlfriend and it was put out in 2007.  This album was mainly written by her and had some major hits off of it.  One of the top songs on the album was "Gunpowder and Lead" which she wrote while she was taking a concealed handgun class in her town so that she could carry a gun.  Her third album was released in 2009 and it brought her a lot of success, she was nominated for a lot of awards through the Academy of Country Music and won Album of the Year.
In terms of her personal life, Miranda is engaged to fellow country superstar Blake Shelton.  The two started dating in 2006 when she did some background vocals on one of his tracks.  Miranda is an animal lover and can frequently be seen in photos with her Chihuahua that is basically like one of her children.  She'll continue to be a driving force in the country music scene with her talent and the ability to write her own music.  There is a lot more that we will see out of Lambert, it's just a matter of time.