100% Free Lady Gaga MP3s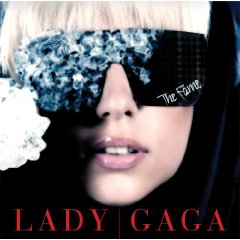 Her stage name is contagious and exciting. Her style of dress is crazy and talked-about. Her infectious dance songs are played at every nightclub in every country around the world. He stage name is Lady Gaga. Born Stefani Joanne Angelina Germonotta in 1986 in Yonkers New York, Lady Gaga has used her stage name for performing with various acts over the years such as New Kids on the Block, Fergie, Britney Spears and Pussycat Dolls. A dancer, performer, artist and musician, Lady Gaga hit the pop world with a bang and hasn't stopped running since.
Growing up, Lady Gaga's parents knew there was something quite special about their daughter. She learned how to play piano at the young age of four; she was set to attend Julliard School in Manhattan however ended up attending Convent of the Sacred Heart, a private Catholic school. By age thirteen, Lady Gaga had written her first piano ballad. By fourteen, she was performing at open mic nights in Manhattan and surrounding areas of New York City. Lady Gaga was accepted into New York University's Tisch School of the Arts early at age 17 and attended for a short while. She dropped out of Tisch School of the Arts and got a job at Interscope Records as a songwriter where she had the opportunity to write songs for the Pussycat Dolls.
When she was 19, Lady Gaga was signed to Def Jam. L.A. Reid, recording executive for Def Jam, heard her singing. Def Jam dropped Lady Gaga from the label after three months. In 2008, Lady Gaga was signed to Interscope where she had been working as a songwriter all along. Lady Gaga was known throughout the industry for her ability to write a great hook and she had some crazy melodic talents. Lady Gaga was hired as a songwriter for Akon's Konvict label, New Kids on the Block, Britney Spears, Fergie and the Pussycat Dolls. It was Akon who recognized Lady Gaga's talent as a singer and artist and not simply a songwriter.
Lady Gaga has released one album, The Fame. From this album have come many smash hits that will be played at dance clubs and by DJs for decades to come. A few of these singles are "Just Dance"; "Poker Face"; "Eh Eh (Nothing Else I can Say)"; "LoveGame"; and "Paparazzi".
In her short time as an artist, Lady Gaga has been so widely recognized and publicized for her talented songwriting and ability to write an addictive hook she has already been nominated for several awards. Lady Gaga has been nominated for a Grammy for Best Dance Recording for "Just Dance". She also has won two MTV Australia Awards, one for Best Video "Poker Face" and one for Breakthrough Artist.