100% Free Kanye West MP3s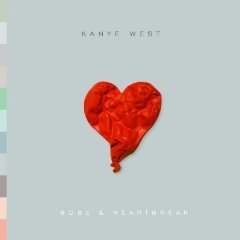 Born Kanye Omari West; rapper, producer, singer and author Kanye West, is arguably one of our generations most talented, most sampling, most cocky and most controversial players.
Kanye was born in Atlanta Georgia but moved to Chicago at the age of three with his mother when his parents divorced. Born to Ray and Dond West in 1977, Kanye is known for his music in the hip hop, R&B and pop genre's. Kanye's father, Ray West, was a Black Panther, a photojournalist at the Atlanta Journal-Constitution, and is now a Christian Counselor.  Kanye's mother Donda West, worked at Clark Atlanta University as a Professor of English and later at Chicago State University as Chair of the English Department. Donda later retired as Chicago State University's Chair of English Department to serve as Kanye's manager.
Kanye's career began right out of school. Kanye did not finish college; he dropped out (hence the name of his first album). His mother, being a college professor and clearly understanding the important of education was not happy however Kanye assured her he was going to be fine in following his dreams. He was right. Kanye worked as a music producer and soon produced for major artists in the hip hop and R&B world such as Jay-Z, Cam'ron, Alicia Keys, Paul Wall, John Legend, Janet Jackson, Scarface, Common, Jermaine Dupri and Mobb Deep. Kanye's struggle early on in his career was being given a chance as a rapper since he had earned such a name for himself in the production world. Another struggle Kanye faced when trying to get a record deal was many record label executives didn't see him fitting the persona of a rapper. He was well-spoken, educated and a bit too clean cut to fit into the rapper persona.
This all changed however in 2002 when Kanye released his first album, The College Dropout. The College Dropout included such smash hit singles as "Jesus Walks", "Through the Wire", and "All Falls Down". It was after the release of his first album, The College Dropout, that West would soon earn his reputation as a sampler. The College Dropout went triple platinum.
West released his second album, Late Registration, in 2005. His second album featured guest rappers and artists such as Jamie Foxx, Paul Wall, Adam Levine, Nas, Jay-Z, The Game, Common, Cam'ron, Lupe Fiasco and The Game.Two mega hit singles from Late Registration were "Diamonds from Sierra Leone" and "Gold Digger". "Diamonds from Sierra Leone" samples Shirley Bassey's "Diamonds are Forever" and "Gold Digger" samples Ray Charles's "I Got a Woman". Late Registration earned eight Grammy Nominations. "Gold Digger" alone earned nominations for Album of the Year and Record of the Year.
It was during and after the 2006 Grammy's that Kanye West earned a reputation as being quite cocky. Kanye publicly stated he should be awarded the Album of the Year award however lost out to US's album How to Dismantle an Atomic Bomb.
In 2007 Kanye released his third album, Graduation. The same situation occurred at the 2007 Grammy awards; Kanye lost out to Album of the Year second year in a row.
Kanye was also named one of GQ Magazine's Top 10 Best Dressed Men in 2009 and continues to write and produce hit songs.