100% Free Daughtry MP3s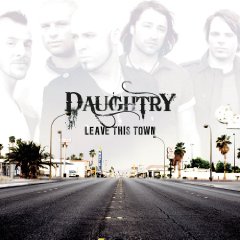 American Idol fans had their first real taste of disappointment in 2006 during Season Five when American Idol front runner and heartthrob, Chris Daughtry didn't take the coveted American Idol position. He came in fourth. However, true Daughtry fans knew they had only seen the beginning and that Chris Daughtry was around to stay for good and would be making awesome rock music for decades to come.
Daughtry began singing in rock bands at the age of sixteen. Daughtry continued to play in local rock bands throughout high school, after graduation, after marrying his high school sweetheart and becoming a father. Daughtry played guitar and sang vocals for a rock band called Absent Element before auditioning in 2005 for the reality show Rock Star: INXS. Daughtry wasn't chosen for Rock Star: INXS, however this only heightened his desire for fame and musicianship and he auditioned for American Idol: Season Five. Daughtry made it to the Final Twelve American Idol contestants and was thought by the majority to take the coveted Idol spot. In March of Season Five, Daughtry mixed his own rendition of Fuel's "Hemorrhage in My Hands" and that moment defined the beginning of Daughtry mania. He instantly became a heartthrob and overnight sensation. In fact, Daughtry was so impressive that Fuel came to Daughtry about being their new front man. Daughtry then mixed and performed his own rendition of Johnny Cash's "I Walk The Line" which stirred some controversy.
After being kicked off Idol after narrowly being beat by Katherine McPhee, Daughtry turned down the proposal from Fuel and put together his band, Daughtry. Adding members Jeremy Brady as guitarist, Josh Steely as guitarist, Josh Paul as bassist and Joey Barnes as drummer, Chris Daughtry rounded off his band.
Daughtry's first released single "It's Not Over" from the first album self-titled Daughtry, released in 2006, was a huge hit. "It's Not Over" peaked at number four on Billboard Hot 100 and hit number three on other charts. After releasing their first single, guitarist Jeremy Brady announced he was leaving Daughtry and Brian Craddock replaced him. The second single, "Home" was released shortly thereafter. "Home" peaked at number five on Billboard Hot 100. "Home" was used as the kick-off song to American Idol Season: Six. So, when a contestant was kicked off the show, "Home" would be played in the background. Daughtry's second album Leave This Town has a projected release date of July 2009.
In his short time as founder and lead-singer of Daughtry, Chris Daughtry has earned the AMA 2007 Breakthrough Artist, Best Adult Contemporary Artist and Best Pop/Rock Album awards. In 2008, Daughtry either won or was nominated for AMA Favorite Band, duo or group pop/rock and favorite artist adult contemporary music.